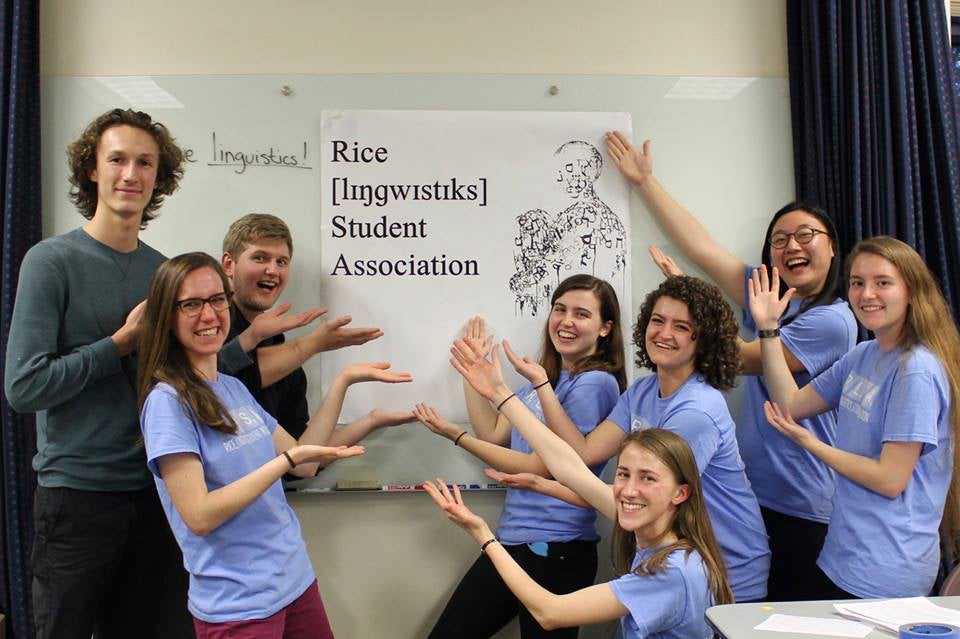 Rice Linguistics Student Association
The Rice Linguistics Student Association (RLSA) is an undergraduate club for all students interested in language and linguistics. The RLSA hosts a variety of events twice a month, including peer academic advising sessions before registration periods, linguistics-themed movie and game nights, and a campus-wide event for International Mother Language Day. If you wish to connect with the Rice Linguistics Student Association, please follow their Facebook page at https://www.facebook.com/groups/ricelingsa/ and request to be added to their email list.
Funknet
The Department of Linguistics at Rice houses Funknet, an email information and discussion list for people who study various aspects of language, culture, communication, and cognition, and the interrelation of these. The list is dedicated to discussion and news about all aspects of functionally-oriented linguistics, broadly construed. For more information, to manage your subscription options, or to join the list, go to Funknet.